AA Politiv (1999) Ltd. It was established in 1985. Since the day it was founded, it has been managed with a high self-assessment aiming to reach the highest professional levels while emphasizing product quality, innovation and continuous improvement as well as the quality of the service it provides to its customers.
Over the years the company has grown into a leading producer of agricultural films in Israel. It is one of the world's leading, most well-known companies. The company's factory is located in a modern building in Kibbutz Einat, where it produces a wide range of smart films for agriculture and industry with a very large, versatile production capacity.

AA Politiv's production lines are fully adapted to market requirements in Israel and worldwide. They are considered to be state-of-the-art multifilm production lines with extremely high precision, with a computerized command and control system and a computerized production floor. The raw material feeding network to the production lines is computerized with automatic control to avoid mistakes and ensure that the material composition remains the same between different production batches.
Throughout all the years of the company's operation, Politiv has always supported reliable, dedicated and flexible service while meeting short lead times and maintaining the highest levels of quality and conformity to function for each customer according to their needs. All films have been tested and bear the Israel Standard Seal. They comply with international standards (ASTM, ISO). These tests are performed in a modern laboratory staffed by a team of skilled professionals. The laboratory works 24 hours in parallel with the production to ensure the quality of the films. The factory operates and manufactures under a quality assurance system in accordance with ISO-9002 and ISO-14000.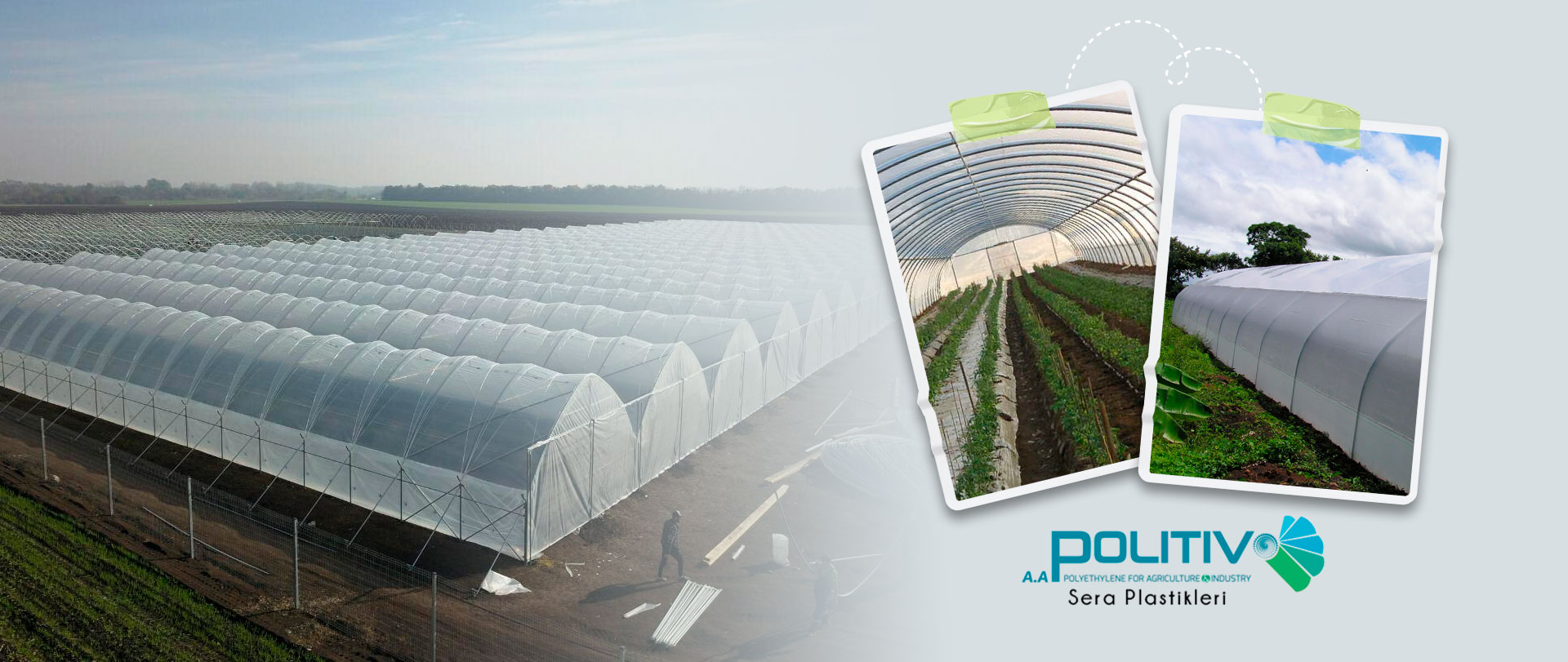 Greenhouse nylon varieties are transparent. Production is made in black and other colors upon request.
Greenhouse nylon types have the feature of not dripping the moisture and water in the greenhouse.
It does not pass harmful sun rays.
Special production is made in desired dimensions.
Greenhouse nylon reduces cooling by keeping the heat at night.
Greenhouse nylon increases crop yield.
Since it changes the wavelength of light in the daytime, it prevents the plants from scorching in hot and sunny weather.
Greenhouse nylon ensures regular distribution of light in the greenhouse.
Increases the effectiveness of light.
Greenhouse nylon eliminates the problem of slow growth because dense plants shade each other.
Greenhouse nylon, which prevents flowers from being affected by low and high temperatures, encourages quality flower production.
Nylon Greenhouse prevents flowers from getting stressed.
Plastic Greenhouse reduces the effect of diseases and damages.
Please contact us for information about Tunnel Greenhouse prices, tunnel greenhouse dimensions and greenhouse costs.