We serve you with the equipment and materials of our own manufacture, which are used in soilless culture cultivation, which have TS EN ISO 9001: 2008 GOST-R certificates within our company. Gutter machine, Gutter suspension rope and fittings, Plant tilting feet, Gutter bottom circlip, Gutter line head and end line plastic covers, Gutter line head and end line fixing feet are all manufactured in our own factory.
What is the gutter system?
It is a plant transport system designed to achieve comprehensive control and high efficiency in plant growing.
Usage areas
•Cultivation of all kinds of vegetables
•Suitable for all kinds of growing slabs
•Designed for coconut and rockwool
Greenhouse Gutter system ?
The drainage channel is independent in the cultivation area. Plant roots cannot reach the drainage channel, so less adverse events are encountered. Growing slabs are fully supported. Drainage capacity is high.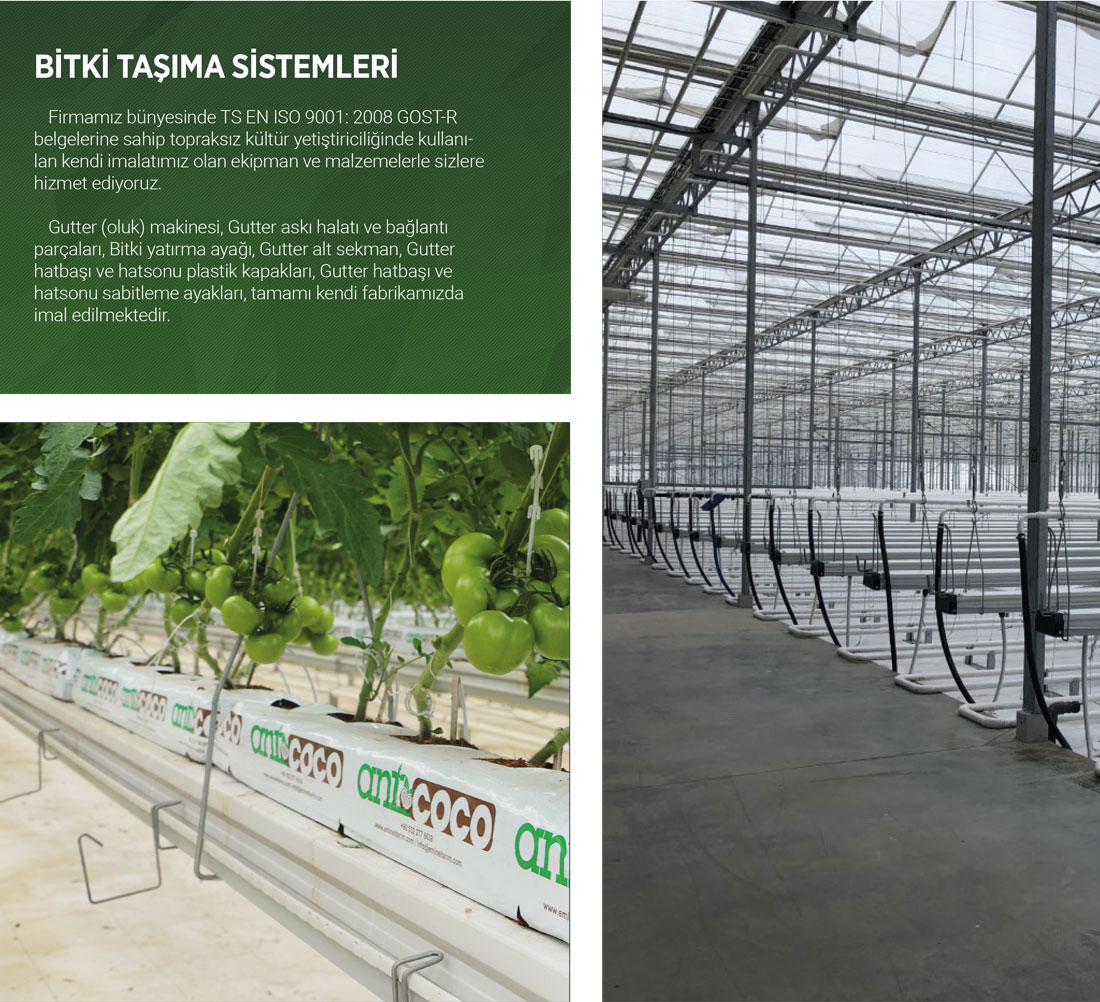 Gutter Six Heating System.
In cases where the climate conditions in which the greenhouse is installed are cold, if the rail heating system is insufficient, a Gutter heating system is made.
It is the application of laying the Heating Pipes in the greenhouse horizontally under the plant transport beds, in 12 rows in each tunnel.
The heating pipes used are Q51-2.0 mm black pipes.
Pipes are placed on spot feet.
It is another method widely used in greenhouse heating application.